GRAND THEFT AUTO V
GAME DETAILS
---
PAGE CONTENTS:
---
ABOUT
Los Santos: a sprawling sun-soaked metropolis full of self-help gurus, starlets and fading celebrities, once the envy of the Western world, now struggling to stay afloat in an era of economic uncertainty and cheap reality TV.
Amidst the turmoil, three very different criminals plot their own chances of survival and success: Franklin, a street hustler looking for real opportunities and serious money; Michael, a professional ex-con whose retirement is a lot less rosy than he hoped it would be; and Trevor, a violent maniac driven by the chance of a cheap high and the next big score. Running out of options, the crew risks everything in a series of daring and dangerous heists that could set them up for life.
The biggest, most dynamic and most diverse open world ever created, Grand Theft Auto V blends storytelling and gameplay in new ways as players repeatedly jump in and out of the lives of the game's three lead characters, playing all sides of the game's interwoven story.
All the classic hallmarks of the groundbreaking series return, including incredible attention to detail and Grand Theft Auto's darkly humorous take on modern culture, alongside a brand new and ambitious approach to open world multiplayer.
Developed by series creators Rockstar North, Grand Theft Auto V is available worldwide for Xbox 360® and PlayStation®3, PlayStation®4, Xbox One and PC. Grand Theft Auto V will also be releasing on PlayStation 5 and Xbox Series X as a part of the Expanded & Enhanced versions coming in Fall 2021.
---
SETTING
Grand Theft Auto V takes place in the present day (on its launch) which is 2013. The game is set in the fictional Los Santos which is GTA's replica of Los Angeles. Los Santos has been seen in GTA: San Andreas previously, however in GTAV Los Santos is a LOT bigger and more updated with locations looking almost identical to the real world.
Popular landmarks are in GTAV, such as Vespucci Beach (Venice Beach), Vinewwod (Hollywood), the Maze Bank Tower (US Bank Tower) and more. Around the city, countryside and desert you'll see various types of people from stuck up glamour models, old dirty hipsters, bikers and the gangs of South Los Santos, all of which act differently towards Michael, Franklin and Trevor.
---
STORYLINE
Nine years after a robbery in Ludendorff, North Yankton, went wrong, former bank robber Michael Townley is living under witness protection with his family in Los Santos, San Andreas, under the name of Michael 'De Santa'. Franklin Clinton, who works as a repo man for a car dealership alongside his best friend Lamar Davis, is asked to repossess a car from Michael's 20 year old son Jimmy, who is overdue on his loan payment. Correctly deducing that his son is about to become a victim of credit fraud, Michael confronts Franklin and orders him to crash the car through the dealership's window. Franklin is fired, but he and Michael become friends. When Michael discovers his wife Amanda in bed with her tennis coach, he and Franklin chase the man to a mansion, which Michael destroys out of anger. The mansion's owner, the Mexican drug lord Martin Madrazo, demands compensation, so Michael and Franklin perform a jewellery shop heist to pay their debt. Michael's sole surviving partner in the Ludendorff robbery, Trevor Philips, hears of the jewellery heist and realises that Michael's death was faked and that the heist was his handiwork. The two reunite after Trevor tracks Michael down in Los Santos.
The personal lives of the protagonists begin to spiral out of control. Trevor's unexpected reappearance triggers reckless and erratic behaviour in Michael, which prompts his family to leave. Michael's attempts to make something of himself bring him into conflict with Devin Weston, a self-made billionaire venture capitalist and corporate raider who develops a grudge against him and vows revenge. Franklin becomes disturbed by the way Lamar falls under the influence of gangster Harold "Stretch" Joseph, who defected to a rival gang in prison and repeatedly attempts to kill Lamar to prove himself to his new brethren. Trevor's reckless efforts to consolidate his control over the methamphetamine market in Blaine County see him waging war against the San Andreas chapter of The Lost outlaw motorcycle club, a number of Latin American street gangs, rival meth dealers, government-sponsored mercenaries and Triad kingpin Wei Cheng.
FIB government agents Dave Norton and Steve Haines contact Michael and demand that he perform a series of operations with Franklin and Trevor to undermine a rival agency, the IAA. Under Haines's direction, they attack an armoured convoy carrying funds intended for the IAA and raid a bank containing the payroll for all of the corrupt police and public officials in Los Santos. Michael and Trevor perform a job for the drug lord Madrazo, and Trevor demands compensation for their efforts. He kidnaps Madrazo's wife instead, temporarily forcing himself and Michael into hiding. As Haines comes under increasing scrutiny for his methods, he forces them to infiltrate the FIB headquarters and erase any evidence being used against him from their servers. Michael takes the opportunity to wipe any data on his own activities in the process, destroying Haines's leverage on him. After Trevor returns Madrazo's wife, the trio start making plans for their most daring feat ever: raiding the Union Depository's gold bullion reserve.
After returning to Los Santos, Michael makes amends with his family and they start living together again. Trevor, however, discovers that a former Ludendorff heist accomplice was not in prison as he was led to believe, but killed during the heist and buried in the grave marked for Michael. Trevor's feelings of betrayal cause friction within the group and threaten to undermine their Union Depository plans. When Michael and Norton are caught in a Mexican stand-off between the FIB, IAA and private security firm Merryweather, Trevor aids in their escape, holding that only he has the right to kill Michael. Despite not forgiving Michael, Trevor still wants to perform the Union Depository heist; the duo agree to part ways afterwards.
The Union Depository heist is completed successfully, however Franklin is approached by two parties separately who demand that he kill Trevor or Michael. Haines and Norton contend that Trevor is a liability, and Weston wants retribution for Michael's betrayal. Franklin has three choices: kill Michael, kill Trevor or kill neither and face their enemies together. Should Franklin kill either Michael or Trevor, he ceases contact with the survivor and returns to his old life. Should he kill neither, the trio join forces to withstand an onslaught from the FIB and Merryweather before going on to kill Weston, Stretch, Cheng and Haines. With all their enemies disposed, the three stop working together, but remain friends.

---
CHARACTERS

Michael De Santa – Protagonist:
Michael De Santa, voiced by Ned Luke, is a retired bank robber, who after screwing up a heist in 2004 ends up going into witness protection and making a deal with the FIB and moves alongside his family to Los Santos, where they live in a nice mansion. Unfortunately, his wife, Amanda, repeatedly spends his money. This causes him to return to criminal life once more, this time, aided by his old partner Trevor Philips and up-and-coming criminal Franklin.
---
Trevor Philips – Protagonist: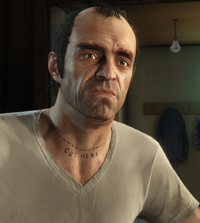 Trevor Philips, voiced by Steven Ogg, is a mental psychopath and an unstable redneck who's a retired bank robber alongside his then partner Michael. A former military pilot, Trevor based himself in Los Santos, where he founded "Trevor Philips Enterprises", which mainly deals with weapons and drugs. Now living in a small trailer at the middle of Los Santos' desert in Blaine County, Trevor sides with his old partner Michael and upcoming criminal Franklin as they rob the largest businesses in the city.
---
Franklin Clinton – Protagonist:
Franklin Clinton who is voiced by Shawn Fonteno, is a young African-American repo man who dreams of becoming a big-time criminal in Los Santos, in a world where the glory days of street gangs has long passed. He works as a repo man for a luxury car dealership in South Los Santos, not far from where he lives. Franklin soon meets Michael after repossessing his son's car.
---
Lester Crest – Major Character:
Lester Crest, voiced by Jay Klaitz is an old friend of Michael's and is the brains behind the heists Michael, Franklin and Trevor pull off. Lester also gives assassination missions to Franklin. We've been told by Rockstar Games to stay tuned for more info on Assassination Missions DLC for Story Mode.

---
Lamar Davis – Major Character: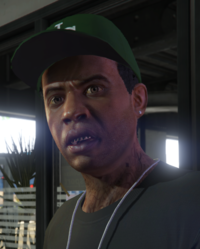 Lamar Davis, voiced by Slink Johnson is probably one of my favourite Major Characters from the GTA Series. He's one of Franklin's best friends who describes him as "crazy". Lamar has opposing ideals with Franklin, often leading to arguments between the two. Some can be quite funny, but we'll let you be the judge of those!
---
Stretch – Major Character:
Harold "Stretch" Joseph, voiced by Hassan Johnson, is a veteran member of The Families Gang and has just been released from prison. He is an old friend of Lamar and Franklin, who has a strong dislike for Franklin.
---
Dave Norton – Major Character:
Dave Norton, voiced by Julian Gamble, is an agent with the FIB and a friend of Michael. He was the one who organised Michael's witness protection. Dave, throughout the story also writes to Trevor pretending to be Brad.

---
Steve Haines – Major Character: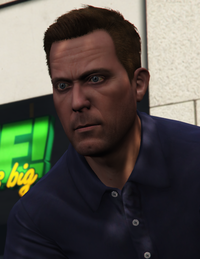 Steve Haines, voiced by Robert Bogue, is a highly corrupt agent from the FIB who works alongside Dave Norton. Using his position as Dave Norton's superior, Steve Haines uses Michael, Franklin and Trevor to help him undermine the IAA, which one missions involves having to break into the building. The mission is called "Three's Company".
---
Devin Weston – Major Character:
Devin Weston, voiced by Jonathan Walker is one of the antagonists in GTAV. He's a billionaire businessman with a stake in many San Andreas businesses, including Merryweather Security. We are introduced to Devin through Steve Haines. Michael, Franklin and Trevor all work for him but almost immediately turn against him after Weston refuses to pay the trio and after Michael disobeys his wishes for the Richards Majestic studios.
---
Amanda De Santa – Major Character:
Amanda De Santa, voiced by Vicki Van Tasswl, is the wife of Michael, and the mother of Jimmy and Tracey. At one point, her and Michael were very close to eachother, but their relationship became shaky, and Amanda started to waste most of their money. Michael finds out about her numerous affairs throughout the story. One including her Tennis coach which involves a mission between Michael and Franklin.
---
Tracey De Santa – Major Character:
Tracey De Santa, voiced by Michal Sinnot is the daughter of Michael and Amanda, and the sister of Jimmy. Her relationship with her parents is awful, even with Jimmy at time, however particularly her mother who dislikes Tracey's boyfriend, calling him a "bum".
---
Jimmy De Santa – Major Character: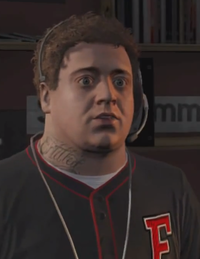 James "Jimmy" De Santa, voiced by Danny Tamberelli, is the son of Michael and Amanda, and the brother of Tracey. He is in his early 20s, and is a lazy smoker who. He has a rocky relationship with Michael, and during the story, even gives him drugs.
---
Brad Snider – Major Character: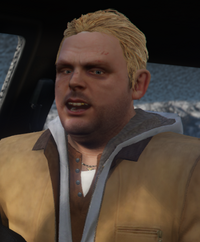 Brad Snider who is voiced by Ryan Woodle, was a good friend of Michael and Trevor. He was killed during the North Yankton Heist in the Prologue mission.
---
Wei Cheng – Major Character: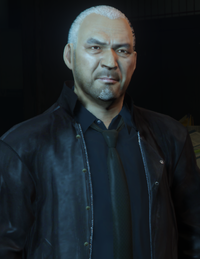 Wei Cheng, voiced by George Cheung, is the leader of the Los Santos Triads and the father of Tao. In retaliation for Trevor ruining his chance to do business in Blaine County, he arranges to have Michael kidnapped in an effort to lure Trevor in.
---
Martin Madrazo – Major Character:
Martin Madrazo, voiced by Alfredo Huereca, is a Mexican businessman and head of the Madrazo Cartel. He threatens Michael when he pulls down a house in Vinewood Hills, which leads Michael and Franklin to taking out the Jewellery Store Heist. It's thought that Martin is a drug lord, but insists that he is a legitimate businessman despite a recent charges being dropped due to the silencing of witnesses. Martin is also a major character in GTA Online who provides a wide variety of missions.

---
Soloman Richards – Major Character: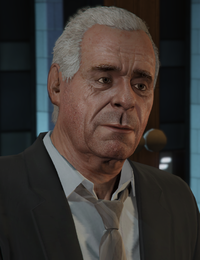 Solomon Richards, voiced by Joel Rooks, is a Vinewood producer and owner of Richards Majestic. Michael is introduced to Richards through Devin Weston, where the two develop a good friendship after Michael helps Richards with issues with his latest film, Meltdown.
---
Ron Jakowski – Major Character:
Ronald "Ron" Jakowski, voiced by David Mogentale, is a good friend of Trevor and a fellow redneck living in a trailer next to Trevor located in Sandy Shores. He is a very paranoid conspiracy theorist and sometimes referred to as 'Nervous Ron'.
---
Wade Hebert – Major Character:
Wade Hebert, voiced by Matthew Maher, is a friend of Trevor and Ron. Both mentally challenged and dim-witted, he helps Trevor with his jobs around Los Santos and Blaine County. One of these jobs is to find Michael De Santa, formally known as Michael Townley.
---
Molly Schults – Major Character:
Molly Schultz, voiced by Elizabeth Mason, is the Senior Vice President and General Counsel to Devin Weston's business. She appears in several missions, mainly the ones where you steal the cars.
---
WEAPONS
GTA V has a wide range of weapons. Altogether there are 30 weapons with the 3 from the Collector's Edition and the additional weapons from DLC (see these below in the DLC section).
Melee:
Baseball Bat:
The Baseball Bat is a classic GTA weapon which has been in the series since GTA 3. Knock em' dead!
Nightstick:
The Nightstick, also known as the Baton, is another weapon from the entire GTA Series. Commonly known to be used by the Police.
Golf Club:
Just like Vice City and San Andreas, you'd normally expect to see the Golf Club being used on a Golf Course, however you can always use it to kick the shit out of people or just be the normal gentleman and actually play golf.
Knife: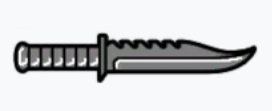 Another standard weapon that has previously been in the GTA Series.
Crowbar:
A new addition to the GTA Series. The Crowbar can't be bought from Ammunation, however can be found by the Cluckin' Bell depo in Paleto Bay.
Hammer: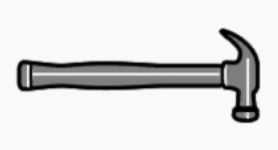 The Hammer has only been in GTA: Vice City and is only available in GTA V by having the Special or Collector's Edition of the game.
---
Pistols:
Pistol:
The pistol is based upon the Beretta 92SB-F which is a semi-automatic pistol chambered for the 9x19mm round. This pistol, also mostly known as the M9, is normally used by the Police in most cases.
Combat Pistol: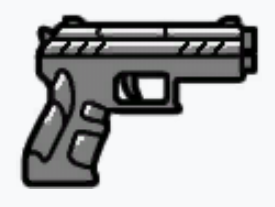 The Heckler & Koch Universal Combat Pistol is a double action, semi-automatic handgun also known as the HK P46. The UCP is the companion side arm to the HK MP7 submachine gun, using the same HK 4.6x30mm bottlenecked cartridge. The 4.6x30mm round is a direct competitor to the 5.7x28mm. It has great armour piecing and delivers a substantial amount of damage.
AP Pistol:
The AP Pistol is just like the standard M9 Pistol however it's automatic which means it has a much faster rate of fire.
Stun Gun:
The Stun gun is an incapacitate weapon used for incapacitating a person by administering electric shock aimed at disrupting superficial muscle functions by direct contact. It's a great weapon to stop your enemies for a few seconds, but shocking in large gun battles.
Pistol .50:
The Pistol .50, also known as the Desert Eagle, is the 2nd weapon which is only available in the Special or Collector's Edition of GTA V. It's one of the strongest pistols on the game, alongside the Heavy Pistol which was available via DLC.
---
Shotguns:
Pump Shotgun:
This Pump Shotgun based upon the Mossberg 590 which is a semi-automatic .12 gauge shotgun. It's a great shotgun which produces some heavy power in a group of people.
Sawed-Off Shotgun:
The Sawed-Off Shotgun is a pump-action shotgun which is chambered in 12-gauge (2 and 3/4 and 3″). In GTAV it isn't my favourite shotgun due to its slow rate of fire and low power, however at close range it's very good.
Assault Shotgun:
The Assault Shotgun is based on the AA-12 shotgun. It's my favourite shotgun in the whole entire GTA series due to its massive rate of fire and the power it produces. Its clip size is great with extended mags and to some it may seem like a assault rifle but with super powers.
Bullpup Shotgun:
The Bullpup Shotgun is the 3rd weapon available exclusively from the Special and Collector's Edition of GTA V. It is based on the Kel-Tec KSG shotgun and is a pump-action weapon.
---
Sub-Machine Guns:
Micro SMG:
The Micro SMG Sub-Machine gun is based upon the IMI Mini-Uzi which is a fully automatic Sub-Machine gun chambered for the 9x19mm round and capable of firing up to 600 rounds per minute. It was first brought into the GTA Series in GTA III and has been featured in every game since.
SMG:
Brought into the series since Vice City, the SMG, based on the MP5 is what you'd expect to see in the SWAT or high-end Police. It also used sometimes by the Navy Seals. It has a clip size of 30 rounds and can produce some decent damage. It also sounds pretty awesome.
---
Assault Rifles:
Assault Rifle: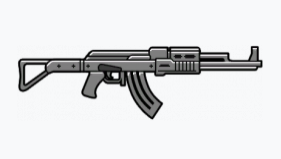 The Assault Rifle is based on the Norinco Type 56 II, not the AK-47 which most people think. It's your standard type of assault rifle and was first introduced in GTA 3. It has been in the series since then.
Carbine Rifle:
The Carbine Rifle in GTA V is based off of a Heckler & Koch HK416. It has the same clip size as the Assault Rifle, which is 30 rounds and is has an overall really good accuracy and damage.
Advanced Rifle:
The Advanced Rifle, which most will recognise as the Tar-21, is the best Assault Rifle in the game, or probably in the entire GTA Series. It has an amazing rate of fire and accuracy.
---
Projectiles:
Sticky Bomb:
The Sticky Bomb, which is basically the real-life C4 if a bomb which, well, sticks… in GTA V, throw it at an object, and then use the D-PAD to trigger it to explode.
Jerry Can: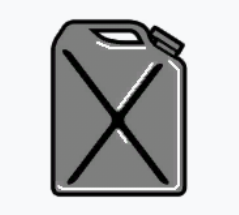 Past GTA games have only allowed players to shoot barrels of gas, however GTA V takes that to the next level allowing players to carry a Jerry Can to create a trail of gas, and then shoot it to set it on fire. This can be seen in numerous screenshots for the game and was also seen in Trailer 2 for one of Trevor's missions.
Tear Gas:
Tear Gas is just a standard smoke grenade which once triggered created a smoke screen. Great for creating cover in an open field. It's also been in previous GTA games such as Vice City and San Andreas.
Molotov:
Just like the Tear Gas, the Molotov has also been in previous GTA games and is also in GTA V.
Grenade: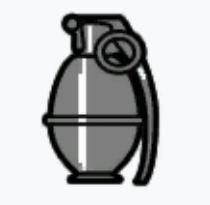 Pull the pin, let go, toss it and watch it explode.
---
Heavy:
RPG:
The Rocket-Propelled Grenade, or RPG for short, is something which lets say, fires a huge-ass rocket and makes a huge-ass explosion. Great for killing enemies in a wide open space.
Grenade Launcher:
The Milkor Multiple Grenade, or M32 is a lightweight 40 mm six-shot revolver-type grenade launcher developed and manufactured in South Africa by Milkor Ltd.
Minigun:
The M134 Minigun is a 7.62 mm, six-barreled machine gun with a high rate of fire (2,000 to 6,000 rounds per minute). It features Gatling-style rotating barrels with an external power source, normally an electric motor. The Minigun is probably every GTA fan's favourite weapon.
---
Sniper Rifles:
Sniper Rifle:
The Accuracy International AWM is a bolt-action sniper rifle manufactured by Accuracy International designed for magnum rifle cartridge chamberings. Its great for killing people at long distances (obviously) but does have some pretty good accuracy on its own too.
Heavy Sniper:
The Heavy Sniper is pretty much the same as the normal Sniper Rifle, however it has more power and better accuracy, however its clip size is smaller.
---
Light-Machine Guns:
MG:

The PKM is a 7.62mm general-purpose machine gun that was designed in the USSR. The PKM gun is still in-use as a front-line infantry and vehicle-mounted weapon and is also a modernized version of the PK weighing only 7.5kg without ammo.
Combat MG: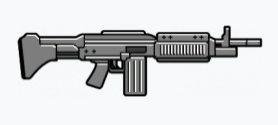 The MK 48 is a lightweight belt-fed machine gun, firing 7.62x51mm NATO cartridges from a disintegrating belt of ammunition. It is about the same as the MG, however has just under double the clip size.
---
MISSION LIST
Prologue:

Prologue: Prologue to the events that happen in GTAV. Steal cash from the North Yankton Bank and escape.
Los Santos:
Simeon Yetarian:
Franklin and Lamar: Franklin and his best friend Lamar must repossess a pair of high end sports cars and return them to Simeon's dealership.
Repossession: Franklin must repossess a green motorcycle for his boss Simeon Yetarian with assistance of Lamar from the owner and his Vagos cohorts.
Complications: Franklin has to break into Michael's house and repossess his son's car without being detected by anyone on the property.
Lamar Davis:
Chop: Lamar plans to earn some extra cash by getting into the kidnapping business, as he attempts to kidnap a Ballas member name D.
The Long Stretch: Lamar and Stretch, who has been released from prison, have set up a deal with 'D', which turns out to be an ambush by the Ballas, so the trio must escape from the Ballas and later the cops.
Michael De Santa:
Father/Son: Michael and Franklin try to save Jimmy from a bunch of gangsters who have stolen Michael's yacht.
Marriage Counseling: Michael and Franklin must chase a tennis coach who had been caught cheating with Michael's wife. Afterwards, Michael tears down a house that the coach was hiding, which turns out to be the home of a gangster.
Daddy's Little Girl: Michael and Jimmy go on a bike ride on Vespucci Beach where they have a race. Afterwards, Jimmy shows Michael a boat in the ocean where Tracey is at a party and Michael goes and gets her, as he escapes, two men from the boat attempts to kill the father and daughter.
Lester Crest:
Friend Request: As a favor, Michael breaks into the Lifeinvader HQ and plants in a bomb in their latest prototype phone on the founder of the website.
Casing the Jewel Store: Scout out and plan for the upcoming Job.
(Loud Aproach):
Carbine Rifles: Steal some Carbine Rifles from the police.
(Smart Aproach):
Bugstars Equipment: Steal an exterminator van.
BZ Gas Grenades: Steal a van containing gas grenades.
Heist:
The Jewel Store Job: Rob a Portola Drive jewelery store.
Blaine County:
Trevor Philips:
Mr. Philips: After seeing a report on the news about the Vangelico armed robbery and he recognises Michael, he goes out and monopolizes Blaine County's methamphetamine business while murdering members of The Lost MC.
Nervous Ron: Trevor is furious after some members of The Lost MC ransacked his trailer and broke one of his collectible statues. He wants revenge, but he also wants their arms dealing business, so he sets about killing two birds with one stone and murders The Lost MC with assistance from his best friend Ron.
Friends Reunited: Trevor drives to Los Santos to meet Michael with his friend Wade.
Tao Cheng:
Trevor Philips Industries: Trevor gets a call from Chef, his crystal meth manufacturer, who tells him that the Aztecas are attacking his meth lab because they believe Trevor has kidnapped their leader Ortega.
Crystal Maze: Trevor destroys a rival meth manufacturer's base of operations.
Los Santos:
Trevor Philips:
Scouting the Port: Scout the Port of Los Santos to prepare to rob Merryweather Security.
(Freighter and Offshore Method)
Minisub: Steal a submarine off a freighter.
(Only Offshore Method)
Cargobob: Steal the cargobob from Fort Zancudo.
Michael De Santa:
Fame or Shame: When Michael and Trevor hear that Tracey is trying out for Fame or Shame, they go to the auditions to stop her. During the audition, the duo must chase Lazlow after he performs a sexual pose on Tracey.
Federal Investigation Bureau/Dave Norton:
Dead Man Walking: Infiltrate the city morgue to confirm the death of an FIB suspect. Then, escape IAA agents from the building.
Three's Company: Michael, Franklin and Trevor must retrieve the Mr. K from the IAA.
Federal Investigation Bureau/Steve Haines:
By The Book: Torture Mr. K as Trevor to help Michael and Agent Dave Norton assassinate a suspect.
Lester Crest:
The Hotel Assassination: Kill Brett Lowrey.
The Multi Target Assassination: Kill the four jurors.
The Vice Assassination: Kill Jackson Skinner.
The Bus Assassination: Kill Isaac Penny.
The Construction Assassination: Kill Enzo Bonelli.
Michael De Santa:
Did Somebody Say Yoga?: Michael decides to give Yoga a try with his wife and her instructor to see what it's like.
Lamar Davis:
Hood Safari: Franklin, Trevor and Lamar fight their way through an ambush on Grove Street after a drug deal with Ballas members initially goes wrong.
Devin Weston:
I Fought The Law: Steal an Entity XF and a Cheetah for Weston.
Eye In The Sky: Steal the Z-Type.
Deep Inside: Steal the JB 700.
Solomon Richards:
Mr. Richards: Persuade Rocco Pelosi to obey Solomon's wishes for the movie.
Martin Madrazo:
Caida Libre: Shoot down Madrazo's cousin's plane to retrieve a package.
Heist:
The Merryweather Heist: Rob Merryweather of a high-tech device, whether in the docks or out at sea.
Blitz Play: Steal the agency funds from the armored car.

Masks: Buy masks at a Vespucci Beach mask shop.
Boiler Suits: Buy boiler suits at Ammu-Nation.
Trash Truck: Steal a garbage truck.
Tow Truck: Steal a tow truck.
Blaine County Missions:
Trevor Philips:
Minor Turbulence: Steal weapons from a Merryweather cargo plane.
Predator: Kill the remaining O'Neil Brothers.
Derailed: Michael and Trevor hijack a train to nab whatever gold or loot it contains.
Federal Investigation Bureau/Steve Haines:
Paleto Score Setup: Scout out the bank and police of Paleto Bay.

Military Hardware: Steal the military convoy.

Monkey Business: Steal nerve gas from a research facility.
Heist:
The Paleto Score: Rob the bank in Paleto Bay to finance a raid on a research facility.
Los Santos Missions:
Trevor Philips:
Hang Ten: Purchase the Vanilla Unicorn strip club after Trevor murders Floyd and his girlfriend.
Lester Crest:
Surveying the Score: Scout out the Union Depository Tower.
Planning the Big Score: Chose the method and the crew for The Big Score.
(Subtle Aproach)
Stingers: Steal a Police Transporter from the South Los Santos police station.
Gauntlet: Steal and modify 3 Bravado Gauntlets.
(Obvious Aproach)
Driller: Steal a driller from a warehouse in La Mesa.
Sidetracked: Steal a train in Grand Senora Desert.
Michael De Santa:
Bury the Hatchet: Discover the truth of what happened after the failed North Yankton heist nine years prior.
Reuniting the Family: Reunite the family at Dr. Freidlander's.
Devin Weston:
Pack Man: Complete the list and deliver the cars to Paleto Bay.
Lester Crest:
Cleaning Out the Bureau: Prepare to break into the FIB.
(Covert Aproach)
Fire Truck: Steal a Fire Truck.
Franklin Clinton:
Architect's Plans: Follow architect Chip Peterson in the construction site and steal his briefscase.
Fresh Meat: Michael has been kidnapped by Triad members and being tortured in a meat packing facility. It's up to Franklin to find and rescue him.
Lamar Down: Save Lamar from the Ballas.
Federal Investigation Bureau/Dave Norton:
The Wrap Up: Escape from the Kortz Center after an ambush from rival FIB members, IAA agents, and a platoon from Merryweather Security.
Solomon Richards:
The Ballad of Rocco: Kill Rocco Pelosi after he and his accompliance attacks Soloman Richard.
Legal Trouble: Retrieve the film reel from Weston's assistant.
Meltdown: Attend the premiere of Meltdown. However, Devin Weston arrives to reveal to Michael that he send a platoon of Merryweather Security to murder his family. It's up to Michael to save his family and kill the Merryweather agents.
Heist:
The Bureau Raid: Break into the FIB Building to retrieve incriminating information against Steve Haines as FIB agents raid to attack Franklin, Michael and their accompliance.
The Big Score: Rob four tons of gold bullion from the Union Depository Tower. Then, escape from Merryweather Security and the cops.
Endings:
Federal Investigation Bureau/Steve Haines:
Something Sensible: Chase and kill Trevor Philips. (Choosing Ending A)
Devin Weston:
The Time's Come: Chase and kill Michael De Santa. (Choosing Ending B)
Lester Crest:
The Third Way: Fight off troops of Merryweather and FIB, before hunting down and killing Steve Haines,Stretch, Wei Cheng and Devin Weston. (Choosing Ending C)
---
RADIO STATIONS
These are the radio stations in GTA V. There are 22 in-game stations with 21 active in each county. There was initially only 18 radio stations however an additional 4 stations have been added across GTAV and GTAOnline via DLC.
West Coast Classics – 80's/90's West Coast Rap. DJ: DJ Pooh.
Radio Los Santos – Modern Rap. DJ: Big Boy.
Los Santos Rock Radio – Classic Rock. DJ: Kenny Loggins.
Non Stop Pop FM – 1980's – Modern Pop Music. DJ: Cara Delevingne.
Lowdown FM – Soul Music. DJ: Mama G (Pam Grier).
Rebel Radio – Country Music. DJ: Jesco White.
Soulwax FM – Techno, Electro House, Acid house and Acid techno. DJs: Soulwax.
Space 103.2 – Funk Music. DJ: Bootsy Collins.
Vinewood Boulevard Radio – Alternative Rock. DJs: Nate Williams and Stephen Pope.
Channel X – Punk Rock. DJ: Keith Morris.
WCTR – Public Talk Radio.
Blue Ark FM – Reggae, Dancehall and Dub. DJ: Lee "Scratch" Perry.
East Los FM 106.2 – Mexican Electronica, Traditional Songs, Hip Hop, Rock and Ska. DJs: Don Cheto andCamilo Lara.
WorldWide FM – Chillwave, Jazz-Funk, World. DJ: Gilles Peterson.
Radio Mirror Park – Indietronica Music. DJ: Twin Shadow.
FlyLo FM – IDM, Experimental Electronic and Trap. DJ: Flying Lotus.
Blaine County Radio – Public Talk Radio.
Self Radio (PC Only)
The Lab (DLC via Ill-Gotten Gains Part 2 Update)
Blonded Los Santos (DLC via The Doomsday Heist Update)
Los Santos Underground Radio (DLC via The Arena War Update)
iFruit Radio (DLC via The Diamond Casino Update)
---
LAUNCH DETAILS
Grand Theft Auto V launched for Xbox 360 and PlayStation 3 on September 17th, 2013. There was a lot of speculation on the Xbox One, PlayStation 4 and PC edition of GTA V soon after its launch, however at E3 2014, during Sony's Media Briefing, they confirmed that Grand Theft Auto V will be making its way to the Xbox One, PlayStation 4 and PC in Fall 2014. The Xbox One and PS4 versions both released in November 2014, although PC got pushed back until January 27th, 2015. Another delay was sprung upon for PC and it was now going to launch on March 24th, 2015. Rockstar decided in early March to delay GTAV PC once again until April 14th, 2015 of which it finally released and became one of the most downloaded and played games on Steam within hours.
---
CONTENT CUTS
Characters:
According to the Rush Casting Call, a lot of characters names were changed, though it's likely that these names were just cover ups for the final ones. Here are the names which were mentioned:
Trevor Philips – Simon
Michael De Santa – Albert De Silva
Steve Haines – Mitch Hayes
Andreas Sanchez – Miguel Gonzalez
Wade Hebert – Clyde
Brother Adrian – Brother Adam
Barry – Eddie
Jimmy De Santa – Kevin De Silva
Simeon Yetarian – Harut Vartanyan
Ron Jakowski – Nervous Jerry
Dave Norton – Calvin North
Lester Crest – Jerry Cole
Tao Cheng – Tae Wong
Cheng's translator – Tae's Translator

As seen in trailer #1, Michael had green eyes. In the Michael trailer, he had brown eyes. Although they were changed back to green in the final version.

In addition to this, Michael looked older and had more wrinkles and more gray hair.

Franklin had a lighter skin and looked more Hispanic than African-American.

Cheetah and Chastity has a phone number, which was somewhat removed from the final version of the game, they can still be called but they have no dialogue.

Ron Jakowski wore a different outfit in the second trailer.

Franklin Clinton was meant to wear a helmet during the Dom missions, and was able to wear different undershirt.
Clothing:
In Franklin's trailer, Denise Clinton can be seen originally having a different appearance with a different hairstyle, glasses and a green hoodie representing the Families but was changed before the game's release.

In The Long Stretch, Lamar Davis originally wore his green cap backwards, and his T-shirt had a logo ofSan Andreas Magnetics on it as seen in Franklin's trailer.

In Prologue, Trevor's and Brad's Balaclava had a different design.

In Did Somebody Say Yoga?, Amanda wore a white robe and towel on her head as if she got out of the shower.
Missions:
Franklin was originally supposed to take Trevor's role in Caida Libre.

Franklin and Lamar took place at night.

In the second trailer, Trevor Philips was seen driving the Crusader out the back of the Cargo Plane inMinor Turbulence, but was switched by driving a Mesa out the Cargo Plane.

Caida Libre was originally going to be called Vinewood Babylon.

Three's Company was originally going to be called The Extraction.

Hood Safari was originally going to be called Urban Safari.

In the gameplay trailer, Simeon Yetarian was Employee of the Month. This was possibly done to conceal Franklin's surname prior to release.

The Jewel Store Job was originally going to be called Pest Control. The loud approach involved balaclavas instead of helmets.

There would have been an extra heist involving the 3 protagonists robbing a rich guys mansion dressed as clowns or mimes stealing artwork and kidnapping his wife (probably merged with the Madrazo sub-plot). The name of the heist was called: The Sharmoota Job.

There was possibly another heist involving a 'Heat'- style bank robbery where the 3 protagonists dressed in suits and balaclavas had a massive shoot-out with the LSPD in the LS Downtown core (Probably removed due to similarities with the GTA IV mission Three Leaf Clover – A screenshot with Michael in a white suit not available in the game and numerous artworks with the 3 protagonists dressed in suits and balaclavas can be found)

The Heat styled heist was possibly a beta version of the Big Score: Loud approach.

The mission Pack Man took place in the Davis Strawberry area instead of Paleto Bay (seen in screenshots and the second trailer).

A mission involving Michael stealing a fighter jet for Solomon was cut.

Michael originally used the normal pistol during the mission Three's Company.

A mission involving the use of a Forklift was cut.

A mission that including a appearance of Brucie Kibbutz was cut, since he is fully modeled for GTA V and has a voice appearance in GTA Online.

Vigilante Missions removed.

Drug Dealing was cut for Grand Theft Auto Online.

Pimping was removed.

Mini-Games like Basketball, Air Hockey, Pool, Bowling, weightlifting, and stealing/ exporting were cut.

The Hunting side mission originally had a different HUD.

Michael had a 2 cut random encounters, both with a lady called Magenta, she still appears in game at the start of the mission The Long Stretch.

Franklin had 2 more sets of random encounters, 2 for a man called Dale, and another 5 between 2 fighting neighbours.

Wade was meant to have Juggalo makeup in the initial cutscene for The Merryweather Heist freight method.

Trevor, Lamar and Franklin would of worn Bandanas in Hood Safari, but Lamar and Franklin wore bandanas in the Franklin's trailer.

Stretch didn't wear his cap in The Long Stretch, also the mission started at late night originally instead of late evening.
Animals:
Chop originally wore just a plain brown collar (as seen in screenshots and trailers).

There were more dog breeds (eg. Huskies, Files can be found).

Horses was meant to appear in the game, meaning that they most likely would of been seen in theVinewood Racetrack (removed for unknown reasons, as files "left over" could have been similar to Red Dead Redemption).
City:
La Puerta and the La Puerta Freeway was planned to be named Los Puerta and the Los Puerta Freeway, but it was changed because of the incorrect translation from Spanish.The Grand Senora Desert was originally much bigger.Road signs mentioning Los Puerta can still be found in Elysian Island.

Route 68 was originally going to be named Route 69. The Route 69 badge can be seen however.

Madrazo's house in the hills does have an interior, how ever it is of low quality and you can't Access it. It has two floors. The beta version seemed more detailed and it looked like it would of had allowed you to go inside of it.

Los Santos Elementary School shown in Sue Murry's campaigning got changed to as the training center for the ULSA in Richman.
---
DOWNLOADABLE CONTENT
The following are DLC (Downloadable Content) Updates which have been released thus far for GTA V. This section will be updated regularly with new DLC info.
2020
39. GTAOnline: The Cayo Perico Heist – Released on December 15th, 2020:
38. GTAOnline: Los Santos Summer Special – Released on August 11th, 2020:
---
2019
37. GTAOnline: The Diamond Casino Heist – Released on December 12th, 2019:
36. GTAOnline: The Diamond Casino & Resort – Released on July 23rd, 2019:
---
2018
35. GTAOnline: Arena War – Released on December 11th, 2018:
34. GTAOnline: After Hours – Released on July 24th, 2018:
33. GTAOnline: Southern San Andreas Super Sport Series – Released on March 20th, 2018:
---
2017
32. GTAOnline: The Doomsday Heist – Released on December 12th, 2017:
31. GTAOnline: Smuggler's Run – Released on August 29th, 2017:
30. GTAOnline: Gunrunning – Released on June 13th, 2017:
29. GTAOnline: Cunning Stunts S.V.C – Released on March 14th, 2017:
---
2016
28. GTAOnline: Festive Surprise 2016 – Released on December 20th, 2016.
27. GTAOnline: Import/Export – Released on December 13th, 2016.
26. GTAOnline: Bikers – Released on October 4th, 2016.
25. GTAOnline: Cunning Stunts – Released on July 12th, 2016.
24. Further Adventures in Finance and Felony – Released on June 7th, 2016.
23. GTA Online Lowriders: Custom Classics – Released on March 15th, 2016.
22. GTAOnline: Be My Valentines Update – Released on February 10th, 2016.

---
2015
21. The Festive Surprise 2015 Update – Released on December 21st, 2015.
20. The Executives and Other Criminals Update – Released on December 15th, 2015.
19. Grand Theft Auto Online: Halloween Surprise – Released on October 29th, 2015.
18. The GTAOnline: Lowriders Update – Released on October 20th, 2015.
17. GTAOnline Freemode Events Update – Released on September 15th, 2015.
16. ILL-GOTTEN GAINS Update Part 2 – Released on July 8th, 2015.
15. ILL-GOTTEN GAINS Update Part 1 – Released on June 10th, 2015.
14. GTAOnline Heists – Released on March 10th, 2015.
---
2014
13. The Festive Surprise Update – Released on December 18th, 2014.
12. The Last Team Standing Update – Released on October 2nd, 2014.
11. The SA Flight School Update – Released on August 19th, 2014.
10. The Independence Day Special – Released on July 1st, 2014.
9. The "I'm Not a Hipster" Update – Released on June 17th, 2014.
8. The High Life Update – Release on May 13th, 2014.
7. The Capture Creator – Released on April 11, 2014.
6. The Business Update – Released on March 4th, 2014.
5. Valentine's Massacre Update – Released on February 13th, 2014.
---
2013
4. Holiday Gifts Update – Released on December 24th, 2013.
3. The Capture Update – Released on December 17th, 2013.
2. The Content Creator – Released on December 11th, 2013.
1. Beach Bum Update – Released on November 19th, 2013.
---
NEW-GENERATION VERSION & PC
Announcement:
At E3 2014, Sony announced during their Media Briefing that GTA V is coming to PlayStation 4 this Fall. Along with the announcement they also showed of a trailer which you can see over at the GTA V Game Media section. The trailer doesn't show off much, but does show some beautiful details and upgrades.
Once the trailer had finished and it showed 'COMING TO PLAYSTATION 4', many people started to wonder if it was going to be exclusive to the platform, however with an official announcement later that day from Rockstar Games, they cleared it up that GTAV will also be releasing on PC and Xbox One as well as PS4 in Fall, 2014.
---
Details:
Grand Theft Auto V for PlayStation 4, Xbox One and PC features a range of major visual and technical upgrades to make Los Santos and Blaine County more immersive than ever. In addition to increased draw distances and higher resolution, players can expect a range of additions and improvements including:

– New weapons, vehicles and activities
– Additional wildlife
– Denser traffic
– New foliage system
– Enhanced damage and weather effects, and much more

Grand Theft Auto V for PlayStation 4, Xbox One and PC also features enhanced radio selections with over 100 additional new songs and new DJ mixes from returning DJs across the game's 17 radio stations.
All players who pre-order the game will get $1,000,000 in-game bonus cash to spend across Grand Theft Auto V and Grand Theft Auto Online (GTA$500K each for your Story Mode and for your GTA Online in-game bank accounts).
A host of new, exclusive content also awaits for players returning from the PlayStation 3 and Xbox 360 versions including rare versions of classic vehicles to collect from across the Grand Theft Auto series such as the Dukes, the Dodo Seaplane and a faster, more maneuverable Blimp; activities including wildlife photography and new shooting range challenges, new weapons and more.
---
PC:
Grand Theft Auto V for the PC is the biggest and best version ever in GTA history. Supporting 4K resolution and running in 60FPS+, the PC version delivers a host of new upgrades from its previous versions. The PC version also includes 2 brand new radio stations. The Lab and Self Radio. The Lab features new music inspired by the original GTAV musical score. The tracks are composed by Alchemist and Oh No in partnership with Woody Jackson and Tangerine Dream. Both Alchemist and Oh No host the new station in-game. Self Radio is GTAV's User Track Station, similar to Independence FM from GTA IV. You can put your own music in your User Music folder and then scan them in-game.
---
GTA Online Progress:
Enhancements to Grand Theft Auto Online include an increased player count, with online play now for up to 30 players on PlayStation 4 and Xbox One. All existing gameplay upgrades and Rockstar-created content released since the launch of Grand Theft Auto Online are available for the PlayStation 4, Xbox One and PC with much more to come.
Existing players will be able to transfer their Grand Theft Auto Online characters and progression to their choice of PlayStation 4, Xbox One or PC. If you've already transferred to Xbox One / PS4 and have bought GTAV PC, you can transfer to PC too. Below is an easier view of things:
Xbox 360 > Xbox One or PS4 > PC
PS3 > Xbox One or PS4 > PC
For more info about gaining access to exclusive content for returning players, please visit rockstargames.com/V/bonuscontent.
---
PLAYSTATION 5 & XBOX SERIES X|S VERSIONS
Welcome back to Los Santos.
Welcome back to Los Santos. Experience entertainment blockbusters Grand Theft Auto V and GTA Online on the latest generation of consoles — now available for PlayStation 5 and Xbox Series X|S through the PlayStation 5 console store and the Microsoft Store with a host of improvements and upgrades for new and returning players.
WATCH THE TRAILER
Explore Los Santos and Blaine County in greater detail than ever before, now featuring:
Stunning Visuals
Enhanced levels of fidelity and performance with new graphics modes featuring up to 4K resolution, up to 60 frames per second, HDR options, ray tracing, improved texture qualities, and more.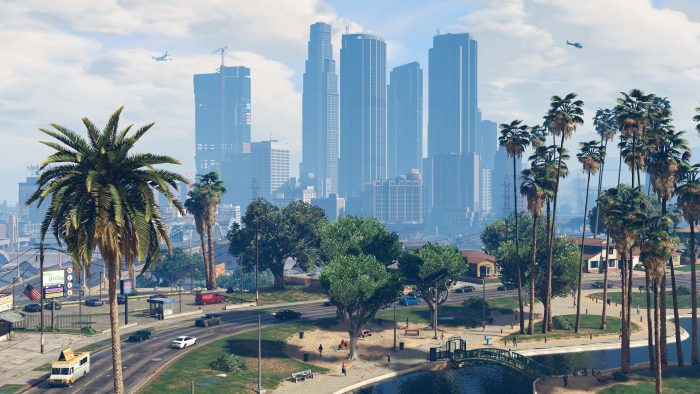 Faster Loading
Quicker access to the action as the world of Los Santos and Blaine County load in faster than ever before.
Immersive Controls
Feel new levels of responsiveness with Haptic Feedback and dynamic resistance via the Adaptive Triggers on PlayStation 5's DualSense wireless controller, from directional damage to weather effects, rough road surfaces to explosions, and much more.
3D Audio
Hear the sounds of the world with pinpoint precision: the throttle of a stolen supercar, the rattle of neighboring gunfire, the roar of a helicopter overhead, and more
BUY NOW
---
ROCKSTAR EDITOR & DIRECTOR MODE (PC)
Grand Theft Auto V on PC introduces the Rockstar Editor and Director Mode. Two new ways for video creators to capture, edit and share their greatest mini-GTAV-movies and gameplay. We've seen some fantastic creations on GTA IV with the GTA Editor, some such as GTA IV Machinima Movies: The Robbery, Heavy Rain, Newbie and more. The Rockstar Editor and Director Mode are free and come with the PC version of GTAV. They're unavailable on console versions and are a PC exclusive feature.
---
Rockstar Editor – Capturing:
The Rockstar Editor allows players to capture they're gameplay in two ways. There's an Action Replay option and a Continuous Recording option. Both features are toggled on and off when pulling up the character switch wheel. You'll see the appropriate buttons on the left above the radar. Action Replay allows you to capture an event which may have just happened, for example you might have just done an awesome stunt jump. Turning Action Replay on will technically capture in reverse, so it'll capture what you've just done. This is similar to clip capturing from previous GTA games such as GTA San Andreas. Continuous Recording when turned on will capture anything you do until you turn it off or start certain cutscenes. Due to memory and file sizes, it won't capture in one continuous clip, instead it'll be captured in multiple segments. for you to then edit in the Rockstar Editor.
---
Rockstar Editor – Editing:
The Rockstar Editor delivers a variety of unique tools to craft your gameplay clips into a fully-fledged video. Add markers for where you want your video clip to change, this could be wanting a filter to be introduced, or adding in a depth of field to a scene. You can also edit camera angles including pre-built game cameras or adjusting and placing your own free camera.
---
Rockstar Editor – Exporting & Sharing:
Once you've put together your video, previewed it and are happy with it, you can export your video to your video gallery. When exporting you have two options. Frame Rate and Bit Rate. Frame Rate is your FPS, so if you can capture gameplay in 60FPS then we definitely suggest exporting it in 60FPS, but take note that your video size will increase a lot. Bit Rate is also just your video quality, so whether you want it normal (720p) or high (1080p). Once your video has finished exporting, you can head to your Video Gallery and publish it to YouTube or the Rockstar Games Social Club.
---
Director Mode:
Director Mode is a brand new option that, in conjunction with the Rockstar Editor, allows more freedom to create a truly unique video. Choose from a cast of characters and creatures including story characters, Los Santos and Blaine County residents, and animals. You will be able to trigger a number of actions and phrases of dialogue as well as dictating other variables such as weather, time of day and locations in the world.
Use all of these tools to create diverse video footage that can then be used in the Rockstar Editor in the same way as footage captured in GTAV Story Mode and GTA Online.