MIDNIGHT CLUB II
GAME DETAILS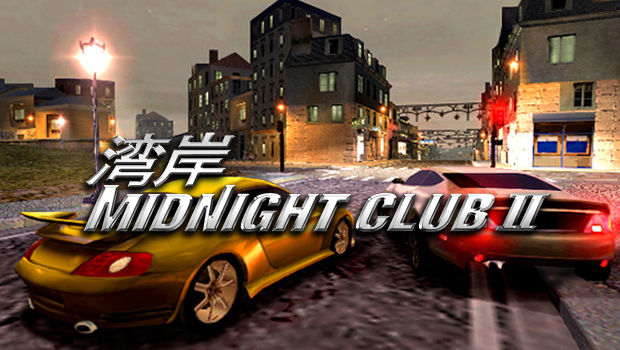 ---
PAGE CONTENTS:
ABOUT
The world's most notorious drivers meet each night on the streets of LA, Paris, and Tokyo. Choose from the latest performance enhanced cars and bikes and compete head-to-head to make a name for yourself.
There are no rules. Drive anywhere in the city. Find the fastest route to win.
The cops know you are out there – don't get caught.
---
SETTING
Dry, hilly suburbs and congested interstates can be found throughout Los Angeles, and just like Midnight Club: Street Racing, the city contains many landmarks, as well as numerous shortcuts and jumps. Paris is the home to cobblestone alleyways, monumental roundabouts, and the Paris Catacombs. Also featured are a lot of jumps taking you across the river of Paris and into alleyways. Tokyois a city of neon-glittering avenues and tight alleyways, and contains an equal array of tourist sights and attractions.
---
CHARACTERS
Los Angeles:
Moses

Steven

Maria

Angel

Diego

Gina

Hector

Dice (City Champ)
Paris:
Blog

Julie & Jewel

Primo

Stephane

Ian

Farid

Owen

Parfait (City Champ)
Tokyo:
Ichiro

Shing

Ricky

Haley

Nikko

Zen

Ken'lchi

Makoto (City Champ)

Savo (World Champ)
---
LAUNCH DETAILS

Midnight Club II is a racing video game developed and published by Rockstar San Diego (formerly Angel Studios). It is the first sequel to Midnight Club: Street Racing, published for the PlayStation 2, Xbox and Microsoft Windows. It released on April 9th, 2003 for the PS2, then on June 2nd, 2003 for Xbox and finally July 9th, 2003 for PC.