RED DEAD REDEMPTION
OVERVIEW
---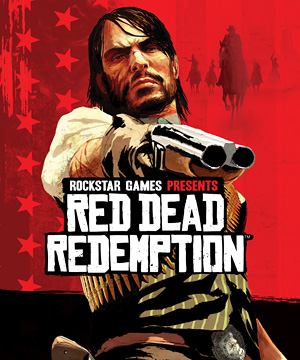 America, early 1900's. The era of the cowboy is coming to an end.
When federal agents threaten his family, former outlaw John Marston is sent across the American frontier to help bring the rule of law. Experience intense gun battles, dramatic train robberies, bounty hunting and duels during a time of violent change.
Red Dead Redemption is an epic battle for survival in a beautiful open world as John Marston struggles to bury his blood-stained past, one man at a time.
Developed by Rockstar San Diego, Red Dead Redemption is now available for PlayStation®3 and Xbox 360®.
Red Dead Redemption: Undead Nightmare, the all-new terrifying single player story that also includes a ton of new action-packed multiplayer content is now available in stores on disc for Xbox 360 and Playstation 3 – and for download as DLC via Xbox LIVE and PlayStation®Network.
---
Developer: Rockstar San Diego
Platforms: Xbox One, PS3, Xbox 360
Initial Release Date: May 18, 2010