Official Statement From Rockstar Games RE: GTA: The Trilogy – The Definitive Edition
By Lewis In Rockstar Games On 19 November 2021
---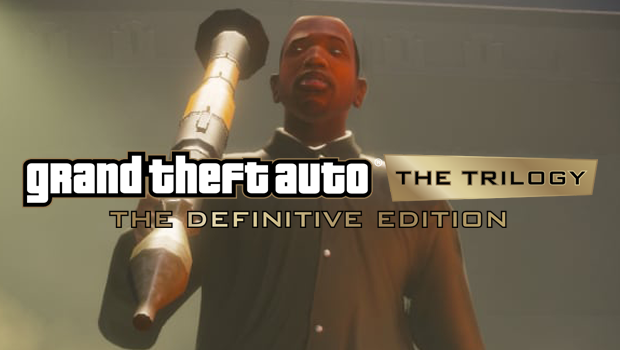 ---
Whether you are playing on Xbox, PlayStation, Nintendo Switch or now finally the PC version, I think we are all in agreeance that Grand Theft Auto: The Trilogy – The Definitive Edition didn't quite meet the quality and expectations that we would expect from Rockstar Games. In an official statement published by the developer, they have acknowledged that the release wasn't as smooth as they had hoped and that it hasn't met the expectations themselves for the quality of work they are well-known for. This comes after quite a fair bit of community backlash regarding the remastered versions which have been buggy, glitchy, poor aspects in graphics and textures and even the PC issues whereby it was completely removed from the store, begging the question of was this even QA Tested?
In an official statement from Rockstar Games today, they said:
"Hi everyone,

We want to provide an update regarding the unexpected technical issues that came to light as part of the launch of Grand Theft Auto: The Trilogy – The Definitive Edition.

Firstly, we want to sincerely apologize to everyone who has encountered issues playing these games.

The Grand Theft Auto series — and the games that make up this iconic trilogy — are as special to us as we know they are to fans around the world. The updated versions of these classic games did not launch in a state that meets our own standards of quality, or the standards our fans have come to expect.

We have ongoing plans to address the technical issues and to improve each game going forward. With each planned update, the games will reach the level of quality that they deserve to be.

A new Title Update is on the way in the coming days for all versions of Grand Theft Auto: The Trilogy – The Definitive Edition that will address a number of issues. We will update everyone as soon as it is live.

In the meantime, it pains us to mention that we are hearing reports of members of the development teams being harassed on social media. We would kindly ask our community to please maintain a respectful and civil discourse around this release as we work through these issues.

While one of the goals of the Definitive Editions was to allow players to enjoy these games on modern platforms for many years to come, we also understand that some of you would still like to have the previous classic versions available for purchase.

We will be adding the classic PC versions of Grand Theft Auto III, Grand Theft Auto: Vice City, and Grand Theft Auto: San Andreas back to the Rockstar Store shortly as a bundle. Additionally, everyone who has purchased Grand Theft Auto: The Trilogy – The Definitive Edition for PC from the Rockstar Store through June 30, 2022, will receive these classic versions in their Rockstar Games Launcher library at no additional cost. We will update everyone as soon as these are back in the Rockstar Store.

Once again, we'd like to thank everyone for their patience and understanding while we work through these updates to ensure these games meet everyone's justifiably high standards.

Sincerely,
Rockstar Games
---
Now, we undoubtedly understand that with new releases there are always bugs and glitches, it happens with EVERY release, however this has riled some community members as it appears Rockstar Games have only published this statement after the backlash from the community regarding a lack of communication from both themselves and Grove Street Games; the development team behind the adapted versions.
One thing to note, is that Rockstar Games have highlighted how some of their developers have been receiving hate messages and even to the extent of death messages via Social Media. – Whether you are a community member, loose fan or just a member of the console community playing this title… it is NOT acceptable to be sending hate messages and certainly not death messages to those who have been a part of creating these titles. We would ask that as a community we are civil and respectful and if we do encounter any issues with titles released from Rockstar Games that they are reported via the right channels such as Rockstar Support or Twitter/Facebook so that they can be addressed accordingly.
Rockstar have mentioned that they are in the process of working on a title update for all version which should address at least some of the issues that we have all been experiencing.
---