What We Know So Far About Rockstar Games' GTA 6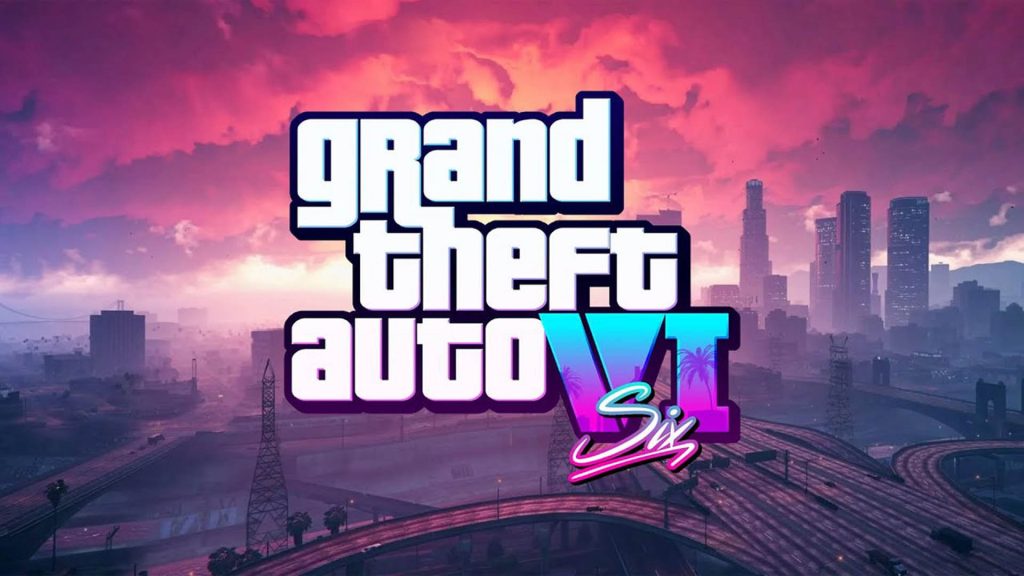 ---
Rockstar Games officially confirmed back in February 2022 that they were working on the next Grand Theft Auto game, although it wasn't in the form of your usual 'announcement' that they've done for previous games. Rockstar snuck their reveal at the bottom of their Community Update with a simple "active development for the next entry in the Grand Theft Auto series is well underway".
Since this date, we've had unexpected gameplay leaks, comments from Take-Two's Investors Call, oh and did we mention Sam Houser thanked everyone for their support the last 25 years and would be releasing the GTA 6 trailer in December? Talk about being casual about it.
---
---
So, when is GTA 6 being announced?
Whilst there is no confirmed date for when GTA 6 will be announced, Rockstar have confirmed in a post to the community that the first trailer will be coming in early December, however no date has been confirmed. Grand Theft Auto V was first teased at the end of October via Rockstar Games' social media channels, followed by a countdown timer on their Newswire. On November 2nd, 2011 the first trailer was released, to which the game was formally announced the following day on Nov 3rd. Whilst we have no confirmed date for the GTA 6 trailer, the likelihood is it'll be released on Friday, December 1st, which is believed to be when Rockstar Games was established. Rockstar may formally announce the game on the same day, revealing a release window, logo and confirmation that it is in 'full development'.
---
The Leaks – Were they real?
Quite simply, yes, the leaks were real. On 18th September 2022, 90 videos which showed almost an hours worth of gameplay of pre-alpha footage was published on the GTAForums by a user known as 'teapotuberhacker'. Jason Scherier confirmed with his sources at Rockstar Games on the legitimacy of the footage, whom later confirmed that they were genuine. The footage, which was of various stages of development, showed the modern-day setting of Vice City, as well as a male and female playable character, gameplay tests, animation tests, weapon systems, movement mechanics, building interiors, and a mission which shows the 2 main characters holding up a diner. The leaks also confirmed the names of the protagonists, Jason and Lucia. For obvious reasons, we can't show any footage of the GTA 6 leaks, however if you search hard enough on the internet, there may be a video or 2 rolling around.
---
---
Where is GTA 6 set?
GTA 6 will take place in modern-day Vice City. The game's world is believed to be larger and more detailed than GTA V, in fact, it's believed to be Rockstar's most detailed game to date. The game will feature mainland Vice City and a large countryside. In the leaks, a restaurant robbery can be seen, whereby Port Gellhorn Police Department attend. This could indicate that the map is big enough to have multiple police departments, or could just be the name of the countryside for the game, similar to Blaine County in GTA V.
---
What will be included in the Trailer, and when will GTA 6 release?
Rockstar tends to always show off the game's setting in their first trailers, including the location and environment and introducing the characters in a sweet and subtle way. Expect the same with GTA 6. We know from the leaked gameplay that the game will take play in Vice City and surrounding areas, so expect to see the Downtown area, Ocean Beach, Countryside and more, as well as a brief introduction to our 2 lead characters.
---
---
The Protagonists – WARNING: Spoilers!
We know from previous reports in 2018 that Rockstar would be introducing a lead female character for the first time in a GTA game, however this was still left hanging on whether it was true. When the leaks surfaced in 2022, many clips showed a male and female character being controlled, and references to 'Jason' and 'Lucia'. A number of other reports have backed up that these will be the main playable characters, with a storyline focused on heists and a Bonny & Clyde style story. It's rumoured by an internal source that Lucia has a child who appears in the game's storyline. This would be a first for GTA, and a step forward from having children in-game (but old enough) getting involved in things which they shouldn't… *cough* Jimmy… However Lucia's child is believed to be much younger, and only appears in cutscenes, similar to how Jack Marston was in RDR 1 & 2.
---
When will GTA 6 be released? Why has it taken so long…
There is no confirmed date for GTA 6, but the likelihood is it'll be around the end of 2024, but we all know Rockstar… it'll be delayed by at least 6 months, so let's say early 2025. Many fans believe the game has taken a decade to make, but the game actually only started development at the end of 2018 once Red Dead Redemption 2 had released. Only a small amount of people worked on the project until COVID-19 happened, which resulted in most, if not all, of the developers working from home and limiting their abilities to work on the game. Fast-forward to post-Covid, a lot of developers returned to working in the studio, but this wasn't that long ago. The game has actually only been in development properly for about 3-4 years, so there's clearly still some time left before it's completed.
---
---
What other details do we know about GTA6?
From the leaks, it looks as though the game has had a complete overhaul for movement and mechanics, with crawling and prone now being introduced. There have been rumours back by internal sources, as well as some clips from the gameplay, which suggests the Weapon Wheel will also be re-worked, limiting the player on how many weapons they can carry at any given point, similar to RDR2. You'll be able to carry a duffel bag / satchel and store weapons inside them, as well as in your vehicle's trunk. How this is going to work with gameplay and the upcoming GTA Online edition of GTA 6, is still a mystery.
---
Whilst we know some vague things about GTA 6, a lot of the details are still unknown. Hopefully we get a formal announcement from Rockstar soon, with the official logo, a release window, and some more in-depth details about what they've been working on.